Projects
Temporary Disability Retired List (TDRL) Contract
Client: Army's North Atlantic Region Medical Center (NARMC)
Date: 09/2010 - July 2015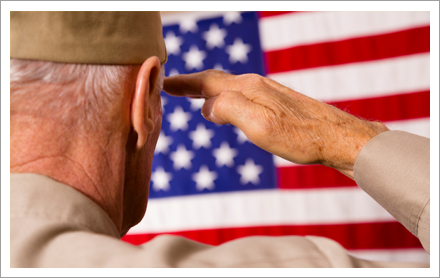 In September 2010, Ivan Walks and Associates in Silver Spring, MD was awarded a competitively-bid contract to perform medical and behavioral health evaluations for those Wounded Warriors assigned to the Temporary Disability Retired List (TDRL) in collaboration with the Army's North Atlantic Region Medical Center (NARMC). This contract covered the 23 Northeastern United States.
As background, American military personnel found unfit for duty due to Service-related illnesses or injuries are potentially eligible for placement on the TDRL. A Veteran's presence on the TDRL means that the conditions surrounding his or her particular disability have been deemed unstable by a Physical Evaluation Board, and may require periodic re-examination during a period not to exceed five years in order for them to retain the associated compensation benefits.
IWA's contract, a single award Indefinite Delivery/Indefinite Quantity (ID/IQ) effort valued in excess of $17M over four years represents the first time that clinical and human services staff outside of the Government have been engaged to ensure timely re-exam of those Army Veterans on the TDRL. At IWA we performed the comprehensive evaluations, systematically compile information on TDRL outcomes.
IWA Awarded Contract with Way Station, Inc.
Client: Maryland State Department of Human Services
Date: 03/2011 - 10/2016
Ivan Walks and Associates worked as a subcontractor to Way Station, Inc. (WSI) to implement a family-preservation program under an agreement with the Maryland State Department of Human Resources for the provision of Interagency Family Preservation Services.
Under this agreement, IWA provided a Manager and Family Services Worker as part of the program staff.
IWA Staff Providing Services to Trusted Health Plan
Client: Trusted Health Plans
Date: 03/2013
Ivan Walks and Associates supported the team of health care professionals at Trusted Health Plans. Trusted Health Plan (THP) is a Managed Care Organization that has been awarded the opportunity to serve the people of Washington D.C. by helping their neighbors obtain the services they need to lead a long and healthy life.